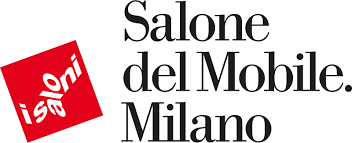 Salone del Mobile.Milan April 18-23, 2023
See it – touch it – feel it.
The international furniture fair »Salone del Mobile« is much more than just design, technology or history. The »Salone del Mobile« will once again be an unmissable event. It is a good opportunity to meet the entire industry, as well as our international customers, to exchange ideas, to collect ideas and simply to be inspired.
hall 24, stand E10
We are glad to be back.
See you in Milano!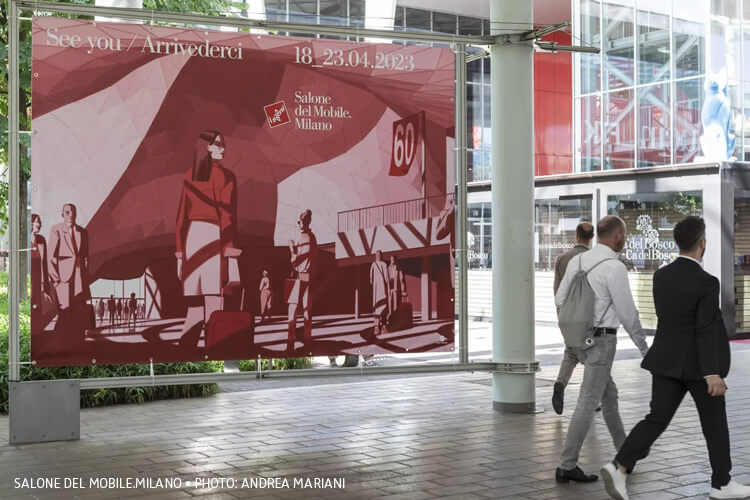 Hausmesse Oberfranken
FOR TRADE PARTNERS from September 26-28, 2022 in our showroom in Ebersdorf b. Coburg.
The demands on our homes have changed since the crisis. Our own four walls, where many professionals now also spend their working day, including the work-life balance, are becoming increasingly important.
On the occasion of this year's in-house exhibition, the focus of the new developments was therefore specifically on relaxation and well-being functions as well as on pure quality of life!
New upholstered furniture has been created from the perfectly coordinated interplay of material, design, function and comfort. Whether single or family, detached house or large flat - we have the solution for you!
And last but not least - our black label collection is already 10 years young. For this anniversary, we have come up with something very special for you.
Time for inspiration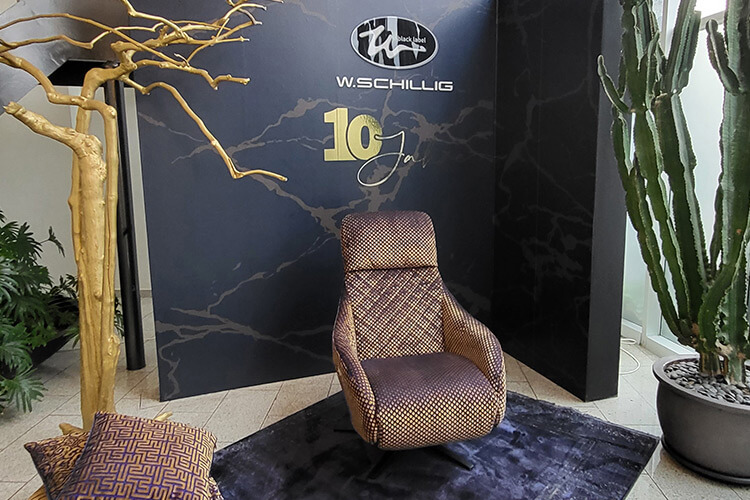 Hausmesse Oberfranken
FOR TRADE PARTNERS from September 27-29, 2021 in our showroom in Ebersdorf-Frohnlach.
Extraordinary times require an extraordinary strong and reliable partner!
We are proud and pleased that we have succeeded in mastering the current challenges together!
In addition to the further development of our unique, web-based 3D upholstered furniture configurator, our new developments focused on feel-good functions with exceptional seating comfort. Pure relaxation!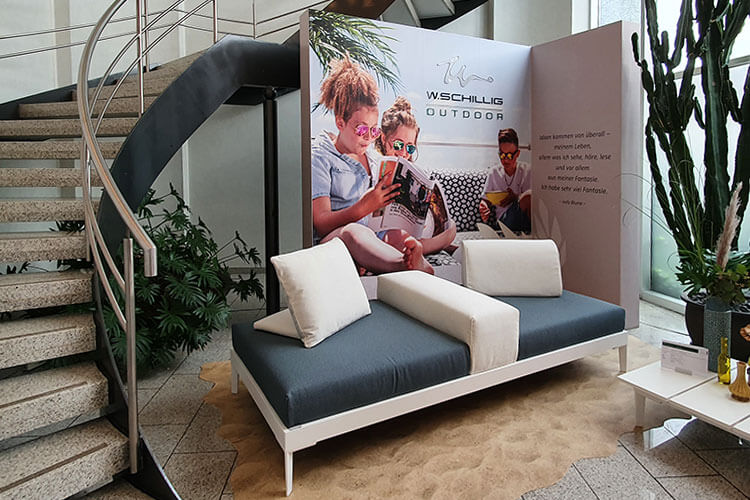 We look forward to welcoming you back to our showroom. This year the House Fair Upper Franconia will take place under the motto: "Partner Days Upper Franconia" and in compliance with the necessary safety concepts.
Your health and the health of our staff is our top priority. Therefore, individual hygiene concepts have been developed for our premises and fixed visiting times have been agreed with each partner. In this way, we can guarantee compliance with all safety, distance and hygiene rules during the partner days.
SAFETY. Wherever people come together
For visitors to our event, we have the luca app in use. luca enables contact data to be recorded in an encrypted, secure manner that complies with data protection regulations.
And how does it work?
Download the luca app
register
scan our QR code
and you are already checked in.

Hausmesse Oberfranken
22.-25. September 2019
W.SCHILLIG presented an astonishing diversity of variable, upholstered furniture on over 4,000 square metres of exhibition space.
W.SCHILLIG – 70th anniversary – contemporary
and innovative like a newcomer!
We started the in-house fair fresh und full of energy! We concentrated on the world of shapes and colors and created completely new perspectives and thus met the trend of the market!
The new shapes, the courageously combinations and creative color world were well received by the customers and were praised a lot. The customers felt comfortable, enjoyed the time and talked about business – all at the highest level. Our showroom offered a whole world of inspiration and impressions – light, open and in love with details.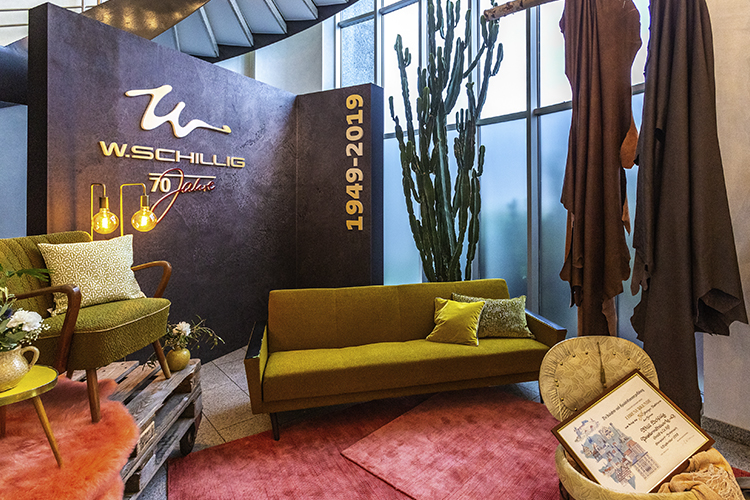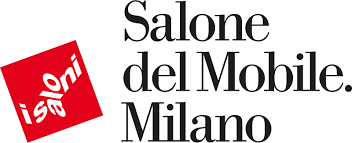 Salone del Mobile.Milan 9.-14. April 2019
The 58th edition of the Salone Internazionale del Mobile in Milan.
The international furniture fair »Salone del Mobile« is much more than just design, technology or history. Enjoy our impressions directly from the booth.
Take a look back at your visit or rediscover the international furniture fair »Salone del Mobile«.