Stuhl tjara
NEU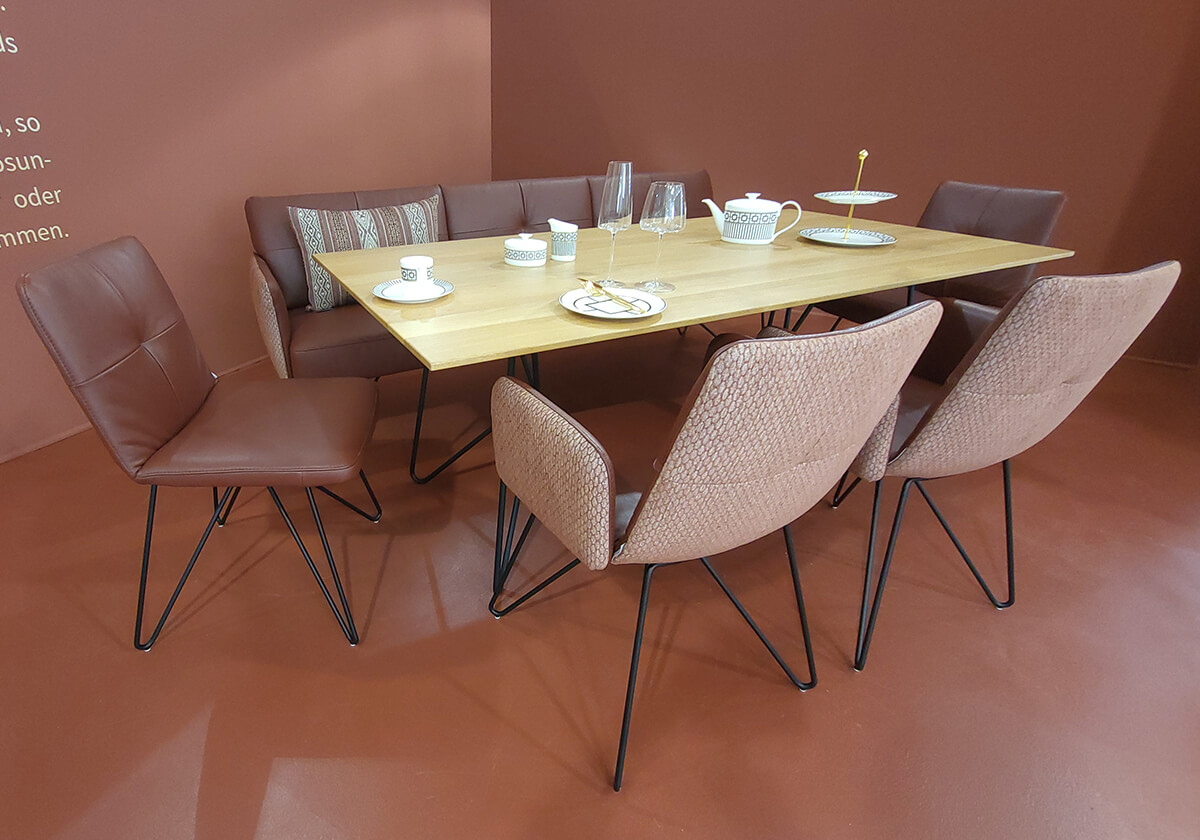 Model | cover: 11711 tjara V49/50, Z73/64
Stuhl tjara
Eye-catching food programme
tjara features a captivating seam finish in the back cushion. Chairs are also optionally available with swivel function or swivel function including return spring.
Covers are available in a combination of quality and colour, an eye-catching contrasting thread finish can also be processed on request at no extra charge.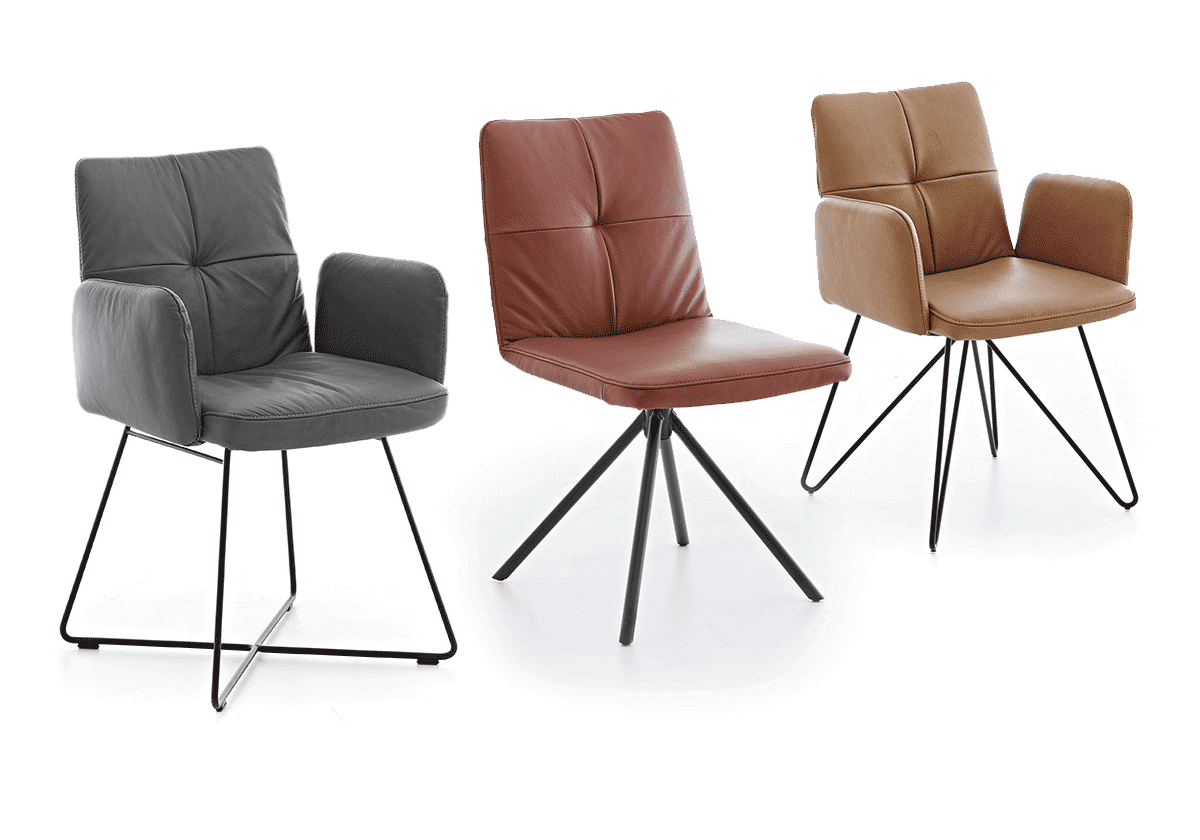 Discover the complete upholstery collection from W.SCHILLIG: including Longlife Xtra leather, our Rohleder fabric collection as well as all other high quality upholstery covers, incolours that are, of course, perfectly colour coordinated with the W.SCHILLIG- leather collection.
The illustrated colour samples are only an example. Colour deviation due to different types of material and individual settings of monitors may vary. Decorative, felled or double seams may appear different in fabric or leather versions. For manufacturing reasons, seams may be left out or replaced with simple seams (model-specific).
Downloads
Functional description and assembling instruction