sherry
Modell | Bezug: 24600 sherry V34/21
sherry
A lot of space for individuality. The options are about the armpart for the seam processing up to the furniture legs. By simply folding up its back cushion, »sherry« invites the user to relax and dream. Thus he receives a unique piece in filigree appearance which is very comfortable as well.
Design: Anke Reuter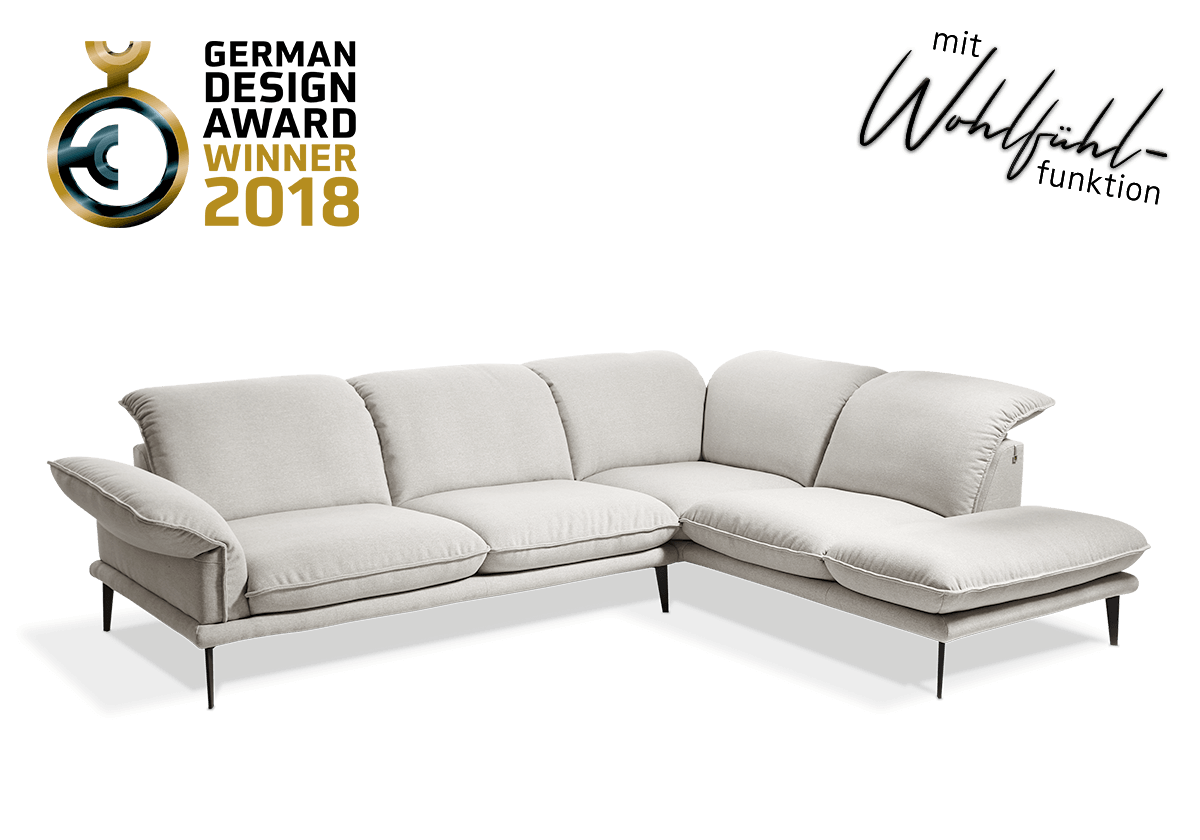 Discover the complete upholstery collection from W.SCHILLIG: including Longlife Xtra leather, our Rohleder fabric collection as well as all other high quality upholstery covers, incolours that are, of course, perfectly colour coordinated with the W.SCHILLIG- leather collection.
The illustrated colour samples are only an example. Colour deviation due to different types of material and individual settings of monitors may vary. Decorative, felled or double seams may appear different in fabric or leather versions. For manufacturing reasons, seams may be left out or replaced with simple seams (model-specific).
Downloads
Funktionsbeschreibung und Montageanleitung
Sie haben Ihr Traum-Möbel gefunden?
Erhältlich bei diesen Händlern
Es werden nur Händler vorgeschlagen, die das Modell in der Ausstellung zeigen. Die Unterlagen werden von uns laufend aktualisiert. Dennoch kann es vorkommen, dass in der Zwischenzeit Abverkäufe vom Handelspartner getätigt wurden. Bitte haben Sie Verständnis dafür, dass daher alle Angaben absolut unverbindlich sind.
Vielen Dank, Ihr W.SCHILLIG Team.